Home
At BIOSCOPE Research Group we do things not with the best of today but with the best of tomorrow. We address to improve yours and ours skills with refreshing knowledge, so the path for a successful research is created.
We believe in a world where research gets everything is needed; where we can perform optimally with your samples and your help; where getting comprehensive results is easy, fast, and affordable. The BIOSCOPE´s Laboratories scientifically matches not today but tomorrow. Our knowledge is conveniently packaged so that you can use it anywhere in your daily work. Research is not perfect, but it is easier when the knowledge is shared throughout the scientific community. At BIOSCOPE we work hard every day to produce great content in the fields of precision medicine and precision biochemistry.
With our courses, we fill research gaps with up-to-date instrumentation and with stable knowledge acquired through the years.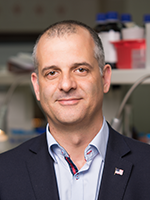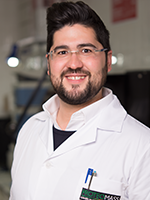 Executive Director of the Laboratory for Biological Mass Spectrometry Isabel Moura
Executive Director for Advanced Courses
Executive Director
for Hands-on Laboratory
4th International Caparica Christmas Conference on Translational Chemistry
06th – 08th December 2021
IC3TC2021
https://www.ic3tc2021.com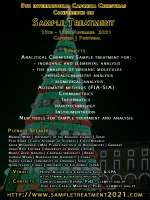 4th International Caparica Conference on Pollutant Toxic Ions and Molecules 2021
01st – 04th November 2021
PTIM 2021
https://www.ptim2021.com
Article
Ultrasonic-Based Filter Aided Sample Preparation as the General Method to Sample Preparation in Proteomics
Carvalho, L.B., Capelo-Martínez, J.-L., Lodeiro, C., Wiśniewski, J.R., Santos, H.M.
Analytical Chemistry, 2020, 92(13), pp. 9164–9171
DOI: https://doi.org/10.1021/acs.analchem.0c01470
Article
Development of a Robust Ultrasonic-Based Sample Treatment to Unravel the Proteome of OCT-Embedded Solid Tumor Biopsies
Jorge, S., Capelo-Martínez, J.L., LaFramboise, W. Dhir, R., Lodeiro, C., J.R., Santos, H.M.
Journal of Proteome Research, 2019, 18(7), pp. 2979–2986
DOI: https://doi.org/10.1021/acs.jproteome.9b00248
su.jorge@bioscopegroup.org
PROTEOMASS Scientific Society
jlcm@fct.unl.pt
+ 351 91 9404933
cle@fct.unl.pt
+ 351 91 6949133
NOVA School of Science and Technology
NOVA University of Lisbon
2829-516 Caparica, Portugal